The 45 kW gas air heater GH0845 with flue gas discharge is designed for heating medium and large rooms. Thanks to the fan, it allows for quick distribution of heat around the room. It has exhaust exhaust, it can take in the combustion air from the room, or from the outside.
It is equipped with automation that allows it to be connected to the BMS (building management system) system. It can be controlled by an electronic thermostat that will turn the heaters on and off at certain times.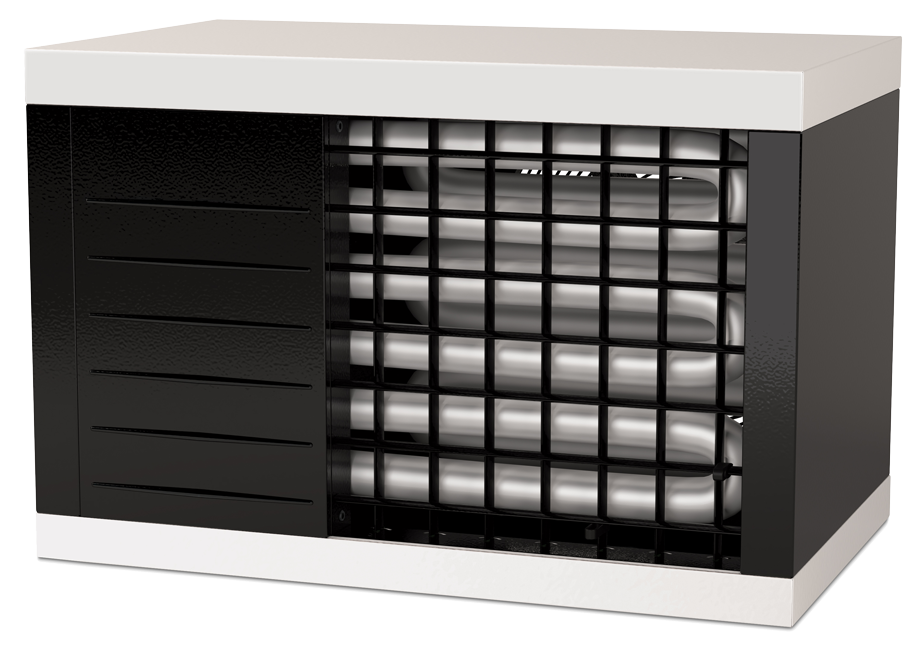 The gas unit heater has air intake from the inside or outside of the building. The SIT gas valve is equipped with a thermocouple and a remote control.
Technical data GH0845
| | |
| --- | --- |
| Gas type | Natural gas / LPG |
| Nominal power | 39,5 kW |
| Gas consumption | 5,2 m3/h / 3,7 kg/h |
| Gas pressure | 17 mbar / 37 mbar |
| Weight | 80 kg |
| Size [height/widht/depth] | 70 x 100 x 54 cm |
| Chimney diameter [ outlet] | 15 cm |
| Thermal efficency | 83% |
| Gas inlet | 1/2 " |
| Electric power | 230 V~/1A |